Jade Beach is one of the ultra luxurious towers located at the heart of Sunny Isles Beach. Since, the last decade, there has been many new residential condos built and there are few more currently under construction, however Jade Beach is a unique gem located directly on the beach in the most desirable city of Sunny Isles. If you are searching for a luxurious condo on the beach, please consider Sunny Isles Beach, where Jade Beach condo will probably be one of the best buys. In fact, Jade Beach is probably one of the most popular desirable condos in the Miami area. Take a look at the sales history and you will understand why it is so popular and in such demand among buyers and investors.
Why Jade Beach Condo will be the Best Buy?
At a glance the luxury living and the availability of high-end amenities depict the popularity of Jade Beach. However, it's location is also one of the best.  It is situated at 17001 Collins Avenue and you can say that it is probably one of the best accessible places throughout Miami.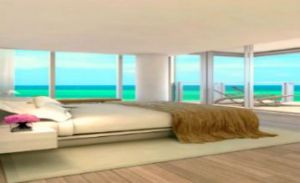 There condo sizes vary from one bedroom to four bedrooms which presents great variations for smaller as well as larger families. It also presents great options for snow birds as well as full time residents.
To experience some best luxury amenities, the developers have made the most efforts to include all that counts most. The condo interiors are managed in a simple, but sophisticated way. There isl some added space in the units for the ocean front terraces, floor to ceiling windows, built-in laundry and dryers, concierge facility, private parking garage, valet services, infinity edge pool and many more. Some advanced kitchen appliances installed will make you experience the best of luxury. All units have direct ocean views.  Now you can  choose your unit among few that are available to start your luxurious life at Jade Beach Sunny Isles.
How can you make a Purchase?
To make a purchase, you do not have to make much effort. The online business listing will provide all the necessary information and you can check all the featured options available to you. You can also contact an authorized realtor Lana Bell who's always there to help. Check out condo availability and the prices on-line here – price packages available at jade Beach Sunny Isles.